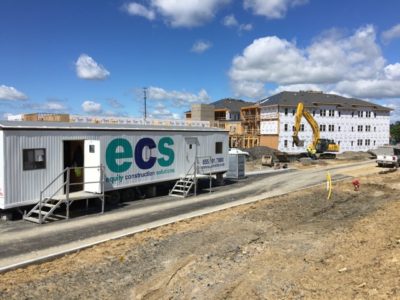 Here's a quick update on the Senior Suites at St. Clair Commons project:
Happy to report the construction plan is on-schedule!
Two out of three phases are already dried in (for those who don't know that jargon, it means that they are under roof, shingles are on and windows are in).
Electric and mechanical in two phases are completed.
Infrastructure update—the main road to the facility is paved and the underground utilities are in.