Equity Construction Solutions (ECS) is excited to announce the promotion of Dave Jones to President. Dave joined ECS in early 2021 as Vice President.
"Since Dave joined the organization, he has demonstrated the values and character that are necessary to lead ECS and build a successful team," Patrick Wathen, President of Equity, said. Equity is a national full-service commercial real estate company; ECS provides construction services as part of Equity's full-service platform, but also goes to market on its own.
As President of ECS, Dave will oversee the company's strategic operation plan, which includes growth strategies, market penetration, and internal operations.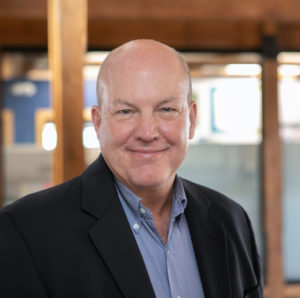 "Given the ECS team's high level of grit, positive mindset, talent for building buildings & relationships, and embodying ECS' core values, I am thankful and excited to be a servant leader for ECS," Jones said.
"We know that Dave's commitment to quality, passion for the development of people, and desire for excellence will result in success for the business," Wathen said.