Since late 2019, COVID-19 has caused a lot of uncertainty throughout the world. Now, in mid-2020, the world is starting to adjust to a "new normal." Many people are ordering takeout from restaurants rather than dining in, scheduling curbside pickup orders from retail stores, and standing in lines six feet apart. Every single individual and every single business industry have been impacted by COVID-19 in some way. This includes the construction industry. Many construction firms are currently reassessing how their jobs and projects in various industries will look like moving forward. For this specific article, we will focus on the following question: What will healthcare construction trends look in the future due to COVID-19?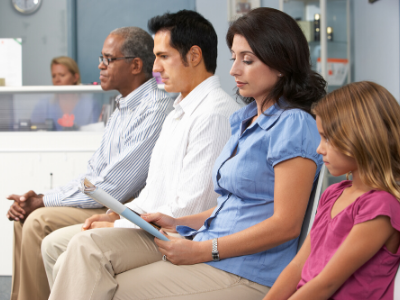 In this specific article, Bob Butler and Shawn Boysko, construction budget and design experts at ECS, will explore two different likely outcomes medical and healthcare clients may trend towards for new construction builds.
Forecasting Future Design Trends for Healthcare Construction Projects
If you've been to a medical office for a checkup lately, you've probably noticed a change in the check-in process. Medical office buildings are trying to maintain social distancing protocols due to COVID-19. Therefore, some offices are spreading out the seating in their lobbies while others are requesting patients to wait in their car for an appointment.
"When I went to the dentist the other day, I had to call them when I arrived. The receptionist told me to wait in my car. They would call me when they were ready for me to come in," Butler explained.
When forecasting how COVID-19 will impact the future design of new medical spaces, Butler and Boysko predict the overall design will be impacted one of two ways:
Medical office clients will request a design for larger lobby areas
Medical offices clients will not want a lobby space to be integrated into a design
These two forecasts are extreme opposites, but it is hard to pinpoint which option medical office clients may lean towards.
Medical offices clients may desire larger lobby areas due to social distancing. Although some offices do already have decent-sized waiting areas, they still need to abide by social distance protocols. These protocols include spreading out waiting chairs, installing partitions, and ensuring there is enough room for patients to line up to check-in with a receptionist. Ensuring new construction builds have large waiting areas would help medical offices achieve these protocols.
However, some medial office clients may not want to bother with integrating a lobby into a design at all. Having no lobby would force patients to wait in their cars. An upside to this option would be allocating more design space for other types of rooms such as examination rooms.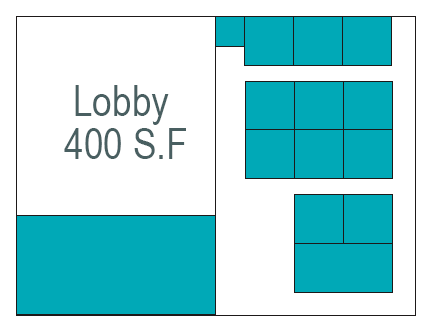 Conclusion: Evaluating Short-Term and Long-Term Solutions for Healthcare Building Construction and Design
In conclusion, the construction field is currently in a state of limbo.
"Everyone is waiting to see what is going to happen," Boysko said.
"For instance, say you're going to take 400 square feet out of a medical building's design. Does that work for ten years or for just the next six months? Will the industry, as a whole, focus on coming up with long term solutions or is this going to be the new norm? We aren't sure what exactly is going to happen. Hopefully we will have a better understanding soon."
---
Lobby or No Lobby, ECS Is Here to Help
As uncertainty has been a large trend since late 2019, it's hard to tell the how healthcare building design will look within the next few months, quarters, or even years. At ECS, our team of experts can help determine the best plan for your future healthcare building through cost modeling and analysis. We pride ourselves in delivering each of our clients a personalized solution based on their needs.
To view our portfolio of healthcare buildings, click the button below:
Meet Our Construction Design Experts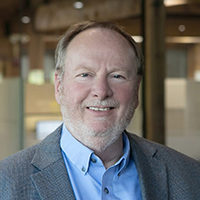 Bob is a highly experienced construction professional with an extensive background in project management and preconstruction/estimating for all types of building construction.
Bob is a Builder's Exchange Associate member, former president and 15-year board member of the Associated General Contractors of Central Ohio, served on the OSU Industry Advisory Council as Mentoring Committee chair.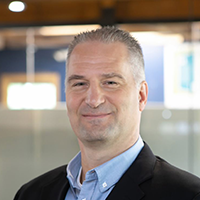 Shawn is a relationship-based manager with over 20 years of real estate, design, architecture, engineering, construction, and project management experience. He has extensive experience leading diverse teams and delivering quality results.
As design-build manager, Shawn provides fluid communication and a comprehensive approach to leading the design and construction process from inception to completion.